Real Estate Success Masterclass
Welcome to our 8-week Real Estate Success Masterclass. Join us to learn how to master your mindset, unravel the power of systems and processes, and much more. Here, you'll gain all the insights you need to thrive in the real estate industry.
You Can Create & Break Your Own Goals
Learn the formula to crack Real Estate success and use it to:
Better Client Relationships
Grow Your Professional Brand
Live the life you've always dreamed of.
Yes, It Really Is Possible!
In Real Estate Success Master Class, you'll learn how to finally take control of your business.
SIGN UP NOW!
After this Masterclass, You Will…
Be able to generate and scale Leads
Have predictable and consistent income
The right moves make all the difference. We will cover it all in Real Estate Success Masterclass.
SIGN UP NOW!
INTRODUCING
Real Estate Success Masterclass
Are You Ready To Take Control of Your Real Estate Success?
This Masterclass will teach you everything you need to know to increase your real estate success. You'll learn how to:
Build and maintain Customer Database

Improve technical aspects

Earn 3x the income of the average Realtor
With a simple shift in your mindset and some smart practices, you could start achieving the Real Estate success.
What's Included In The Masterclass...
MODULE 1
Master your Mindset, Master your Market
If you have a fixed mindset, you believe your abilities are fixed traits and therefore can't be changed, you may also believe that your talent and intelligence alone leads to success, and effort is not required.
MODULE 3
The World Class Buyer Interview
A buyer presentation is a short, semi-formal presentation that buyer's agent deliver to leads in order to build a foundation for a professional relationship. Agents use buyer presentation as a way to learn more about what leads really about, as well as set expectations for the market and the buyer/agent relationship.
Hurry up! Grab this opportunity to take your Real Estate journey at another level
Sign up Now!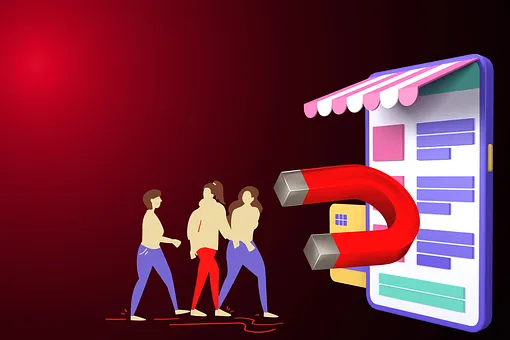 MODULE 5
The Ultimate Guide to Online Lead Generation for Real Estate
Digital marketing allows you to target and reach an audience beyond your locality - all in just a few clicks. Paid ads in digital marketing help you target those who are looking for landed properties and not just the uninterested general market.
MODULE 7
Importance Interactive Follow-Up
The follow-up process is an opportunity to build lasting connections with your leads by establishing a real relationship.
This Masterclass Is For You If...
You are aspiring Real Estate Professional
You are experienced real estate professional
You are looking for Networking opportunities
You dream of living a more comfortable life
YES, I WANT IN!
NICE TO MEET YOU
I'm Tommy Kim
Tommy Kim, President of Lifetime Realty Group is one of the leading real estate entrepreneurs in Southern California. "Born in Seoul, South Korea and moved to the US when he was 10 years old, having a corporate job for 7 years after attending UCI, started Real Estate entrepreneurship, selling & investing in properties.
As a prominent figure in the investment real estate market, Tommy sold Real Estate projects in Southern California. Fix and Flipped properties Nationwide, and sold Commercial Real Estate Portfolio and Non Performing Notes.
READ MY STORY
"The Real Estate Success Masterclass covers it all. After this masterclass I feel an another level of confidence while talking with clients."
- Martin Marino
"I am now doing 4x sales in just 1 years thanks to Real Estate Success Masterclass. It feels so good to be financially on track."
- Bill Bayaud
"I was always terrible real estate sales! Real Estate Success Masterclass taught me how to work smarter and sales a expert."
- Susan Smith
Frequently Asked Questions
How this Masterclass is different from other courses?
What skill level is required for these sessions?
What are the benefits of this Masterclass?
What are the learning formats available for the Real Estate Success Masterclass?
Who are the instructors for the Real Estate Success Masterclass?
What is the duration of each session in the masterclass?
Who all should attend this masterclass?
Join Our Free Masterclass
Get started today before this once in a lifetime opportunity expires.